Wakizashi with design of guri scrolls
Fuchi-kashira, kozuka, koiguchi, menuki, kurikata, tsuba: Shakudo, Copper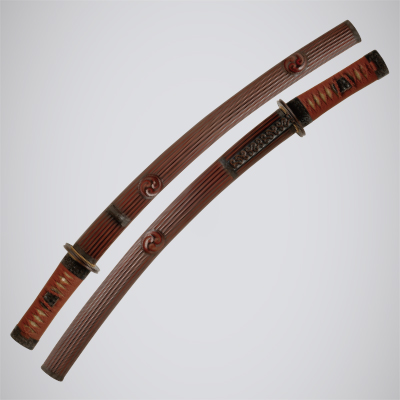 【 Dimensions(mm)】
L 540 mm
【 Date of production 】
Mid-to-late Edo period
Various specially-commissioned guribori and tsuishu sword mountings that are thought to be the work of Takahashi Okitsugu from the precision and beauty of the carving on the tsuka gashira (pommel). The menuki (ornament) comes with a silver fukurin rim and the entire piece has been made with great attention to detail. The overall design has a feminine feel to it, with highly-refined uniformity.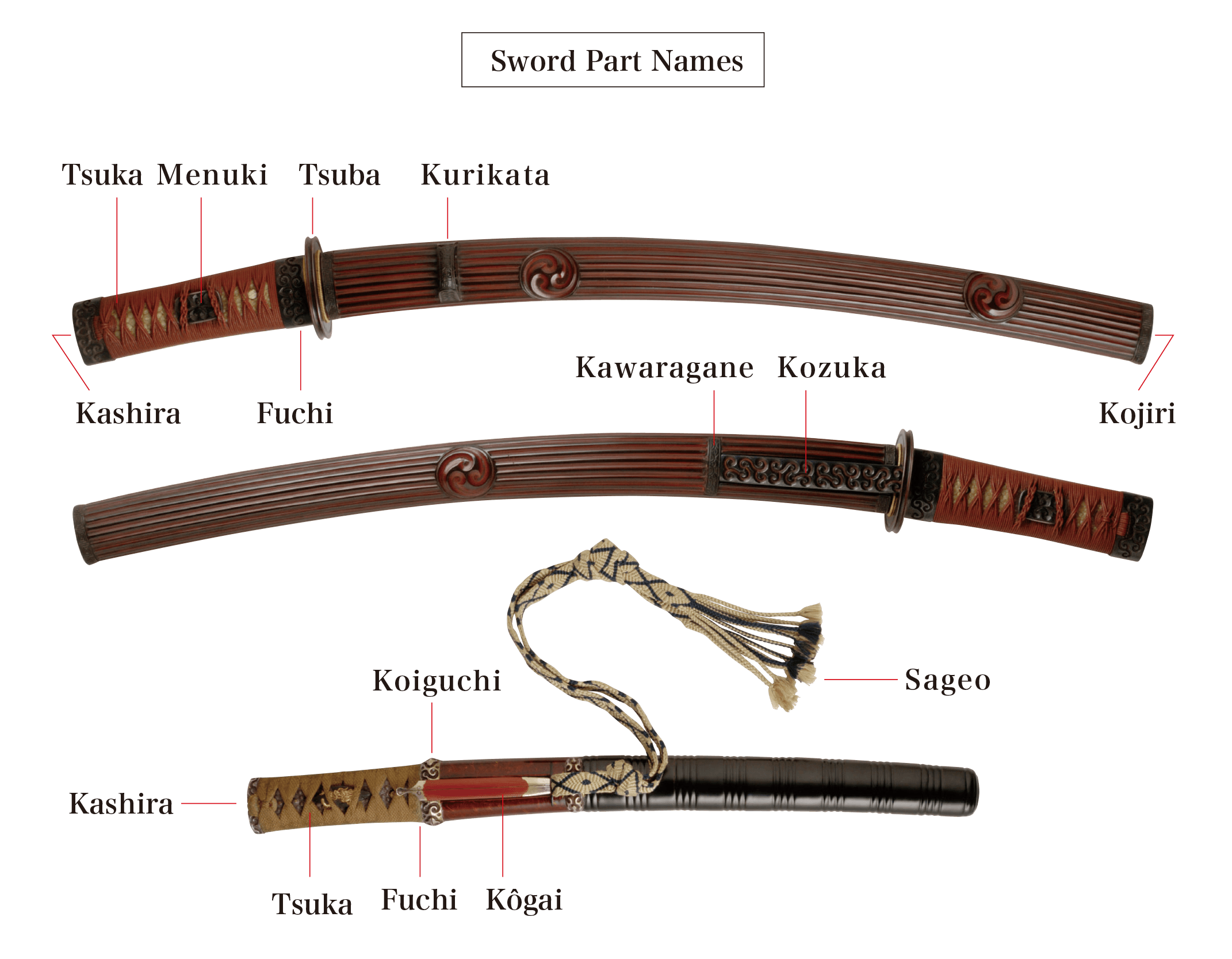 Tsuka:Sword handle
Fuchi:Metal collar on sword handle
Kashira:Metal pommel (or butt cap) at tip of handle
Menuki:Ornamental rivets on the tsuka. They also prevent the hand from slipping.
Tsuba:Sword guard fitted between the handle and the blade, to protect the hand holding the handle
Kurikata:Fitting near the sayaguchi (opening of scabbard) for attaching the sageo
Kojiri:Ornamental fitting at the tip of the saya (scabbard)
Kôgai:A utensil shaped like a chopstick that fitted into the scabbard and was used to tie back hair
Kozuka:The handle of a small knife that fitted into the scabbard, or the small sword itself
Kawaragane:Fittings attached to the part where the kozuka was stored
Koiguchi:The opening, or mouth, of the scabbard
Sageo:The cord used to attach the sword to the obi
3