Kiseru with design of mosaic pattern
Mid-to-late Edo period Gold, Silver, Shakudo, Shibuichi, Pure copper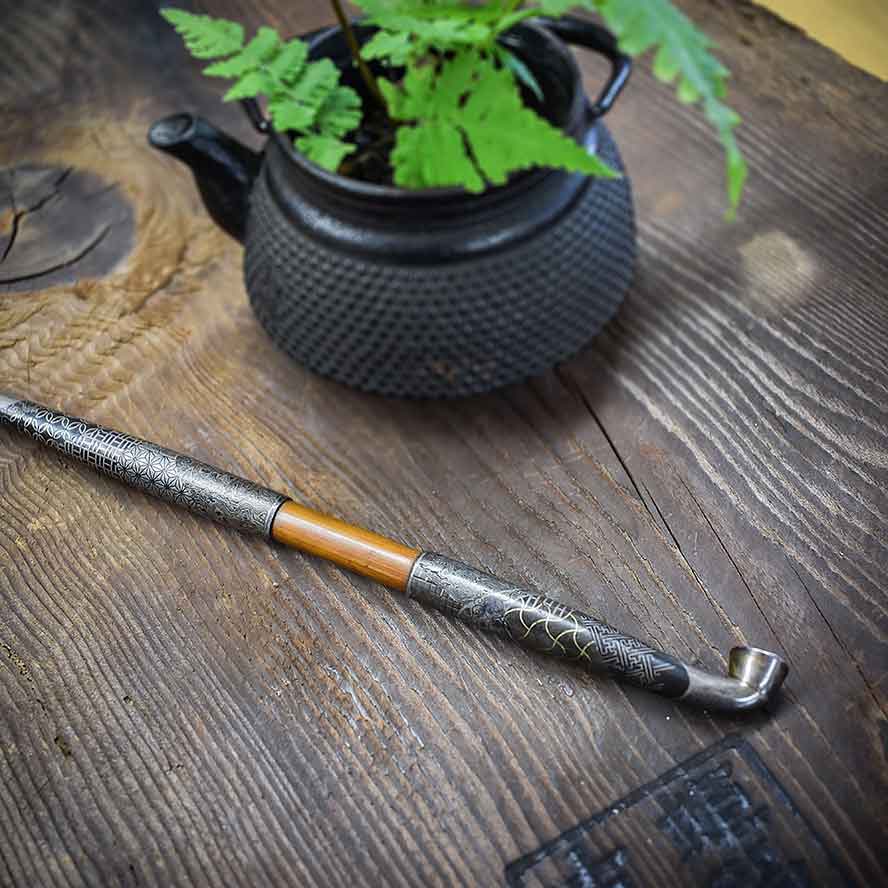 【 Dimensions(mm)】
L 540 mm
【 Date of production 】
Mid-to-late Edo period
Two types of pipe that were made using mokume gane, damascening, inlaying, and carving techniques give the effect of metal marquetry. The hue and combination of colors are modern, giving them an air of gorgeous elegance. Truly outstanding pieces of work.
4