Incense Container. Guri type carved lacquer with spiral motifs.
Ming dynasty Lacquer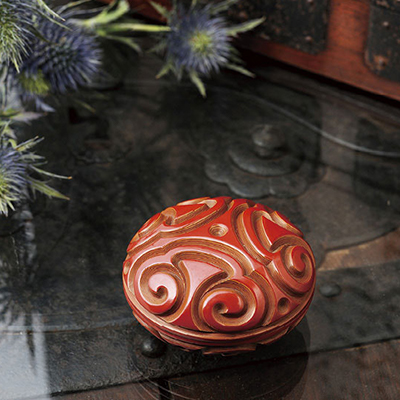 【 Dimensions(mm)】
H 37.7 x Φ70.2 / 62.7g
【 Date of production 】
Ming dynasty
A particularly fine and elegant piece among the guri carving incense containers made during the Ming dynasty. With the refined layering of red and yellow, this piece flows aesthetically with beautiful harmony. The inside of the box lid is inscribed by Tantansai Soshitsu, 14th generation master of the Urasenke School of Tea Ceremony.
5